Theory's Curriculum e-flux Symposium

This one–day event addressed who our architectural theory syllabi represent, what theoretical objects or concerns they should address, and why we should continue to teach architectural theory today? The program included the launch and presentation of the e–flux Architecture project, Theory's Curriculum, as well as responses to the project by twelve panelists.
Venue
e-flux
311 East Broadway
New York, NY 10002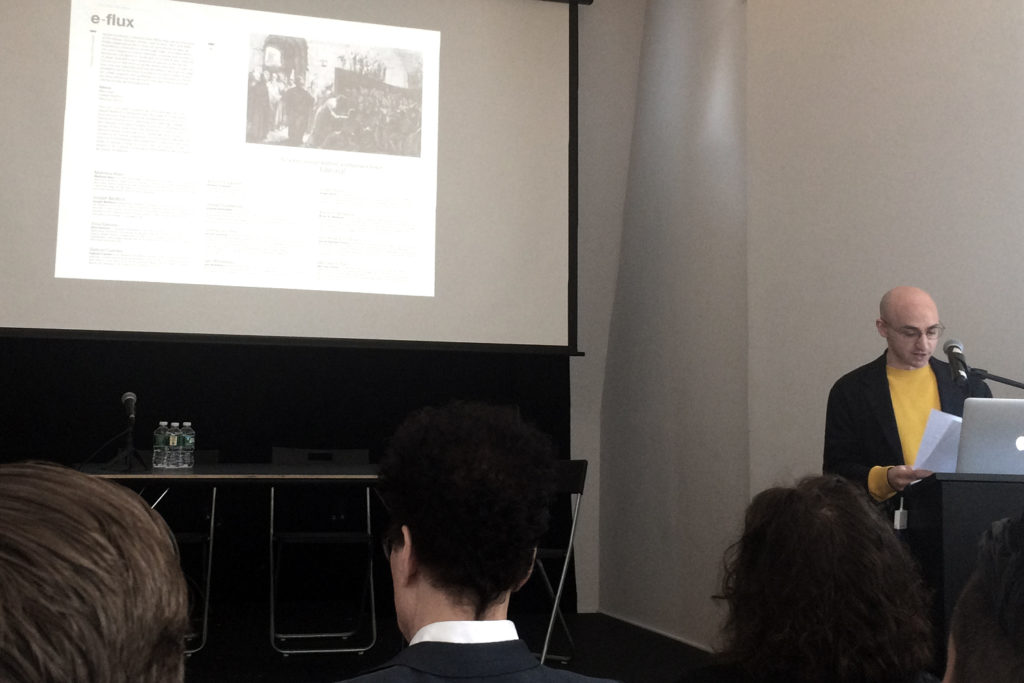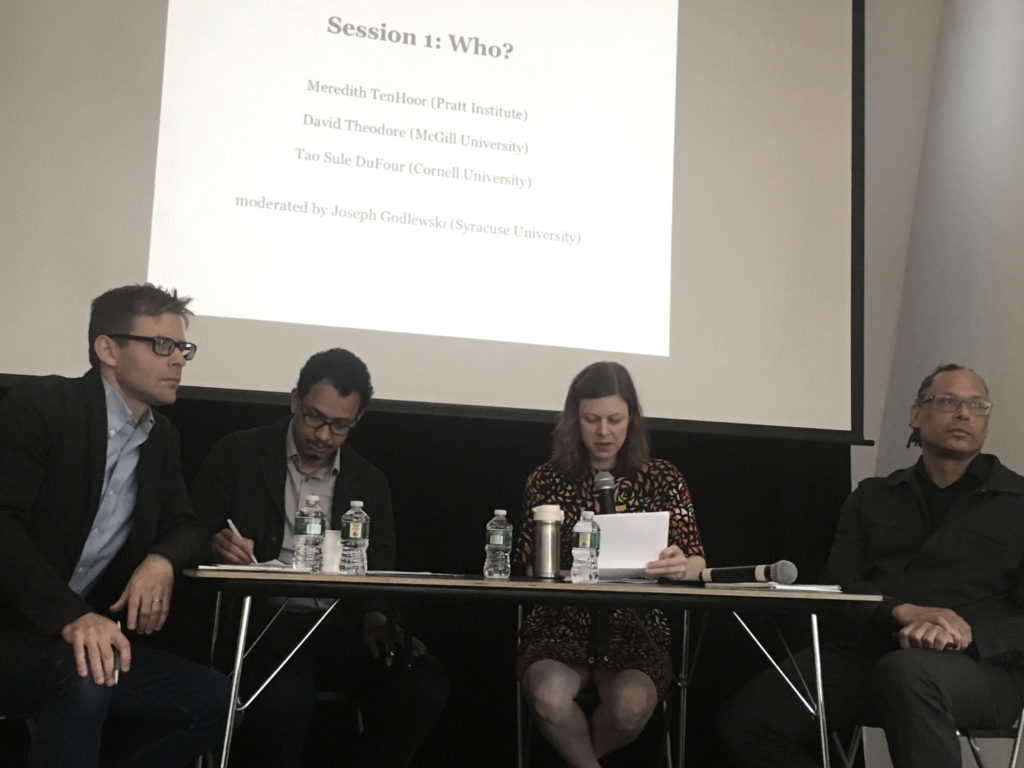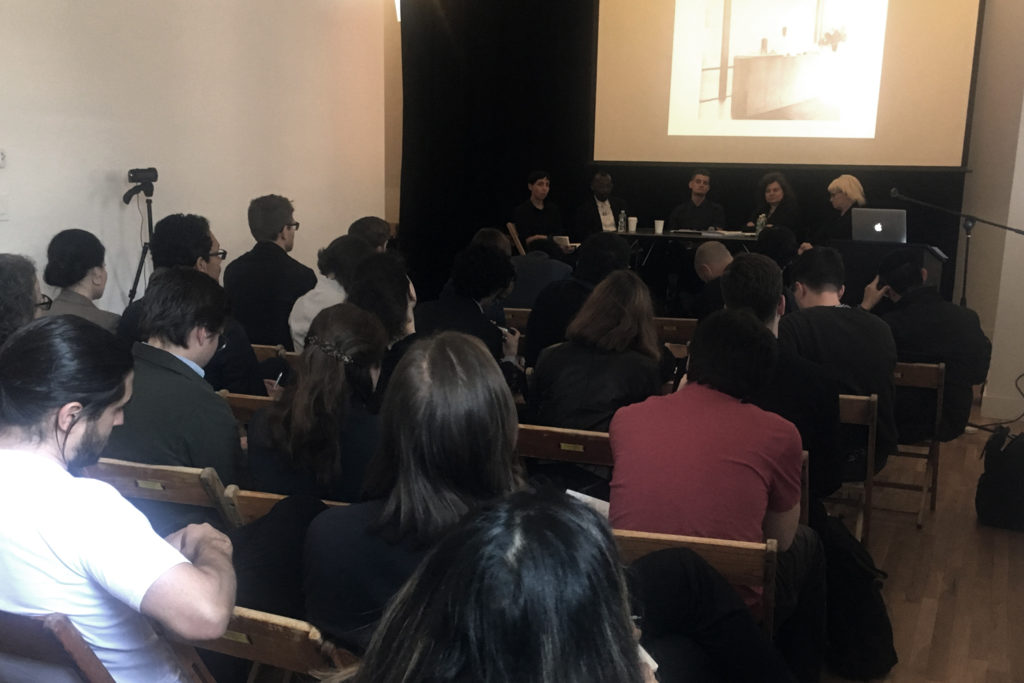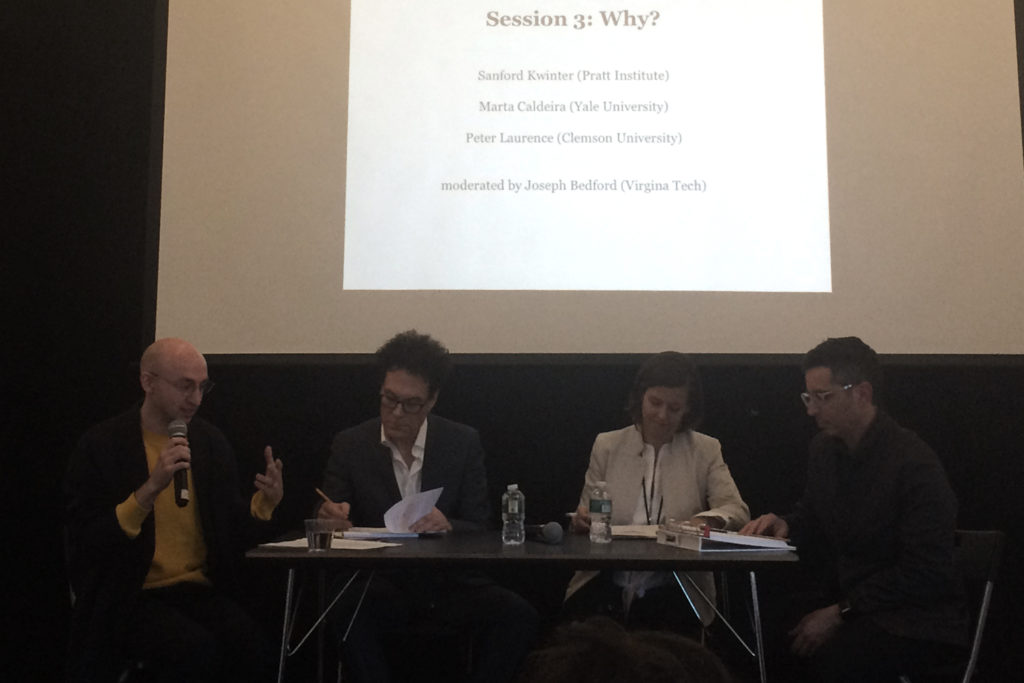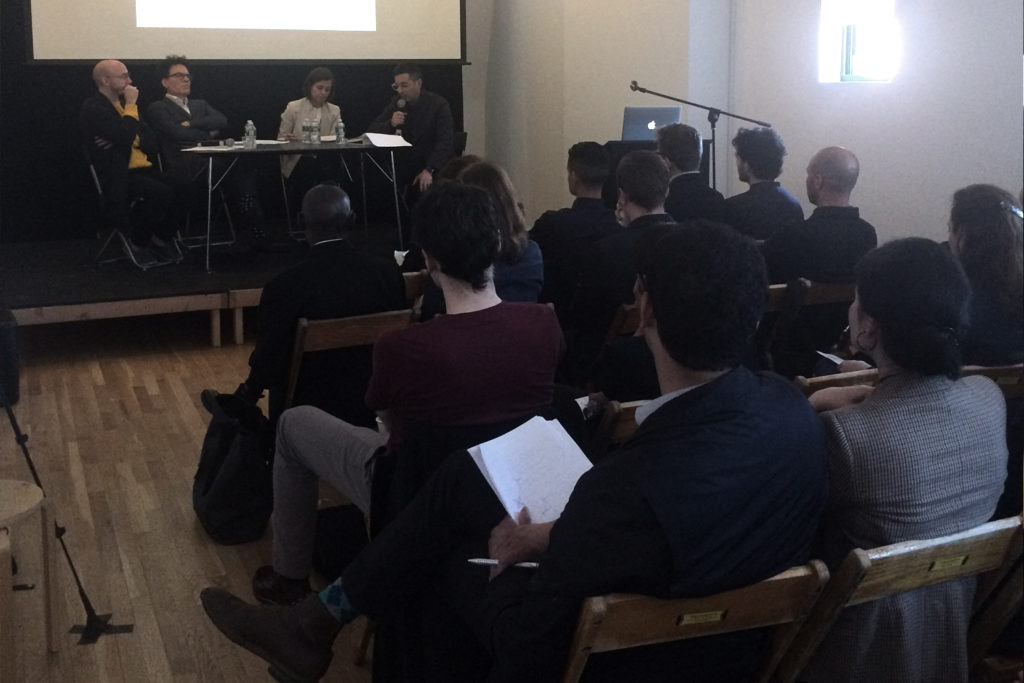 Programme
INTRODUCTIONS
10:00–11:00am
Joseph Bedford and Nick Axel
SESSION 1: Who?
11:00am–12:00pm
Meredith TenHoor, David Theodore, Tao Sule DuFour; moderated by Joseph Godlewski
LUNCH
12:00–1:00pm
SESSION 2: What?
1:00–2:00pm
Ana Miljacki, John May, Mario Gooden, Dora Epstein Jones; moderated by Ivonne Santoyo-Orozco
BREAK
2:00–2:15pm
SESSION 3: Why?
2:15–3:15pm
Sanford Kwinter, Marta Caldeira, Peter Laurence; moderated by Joseph Bedford
BREAK
3:15–3:30pm
ROUNDTABLE:
3:30–4:30pm
Matthew Allen, Joseph Bedford, Marta Caldeira, Tao DuFour, Gabriel Fuentes, Antonio Furgiuele, Joseph Godlewski, Mario Gooden, Dora Epstein Jones, Sanford Kwinter, Peter Laurence, Jake Matatyaou, John May, Ana Miljacki, Ivonne Santoyo-Orozco, Meredith TenHoor, and David Theodore.
CLOSING REMARKS
4:30–4:45pm: Joseph Bedford and Nick Axel